With our latest update, you can now contact your customers through your personalized
personalized WhatsApp number
no matter if their phone numbers are from other countries.
We have created this new functionality especially for our customers who are located in tourist areas or who receive mostly foreign customers with country codes different from their region.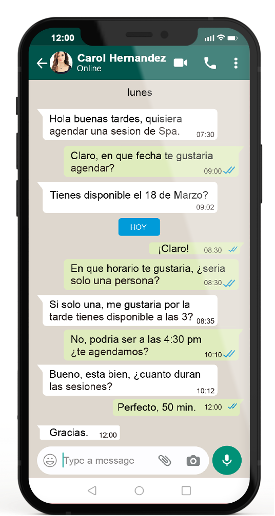 In this way, they can continue to send automated WhatsApps via the
Chatbot
to customers regardless of the country they are in.
Schedule a free demo and learn about all the benefits of Clear for your business.