Every time a client of yours schedules an appointment through your personalized booking sitesite, he/she will receive a confirmation WhatsApp through your personalized WhatsApp number and the person responsible for performing the service will receive an email with the details of the appointment.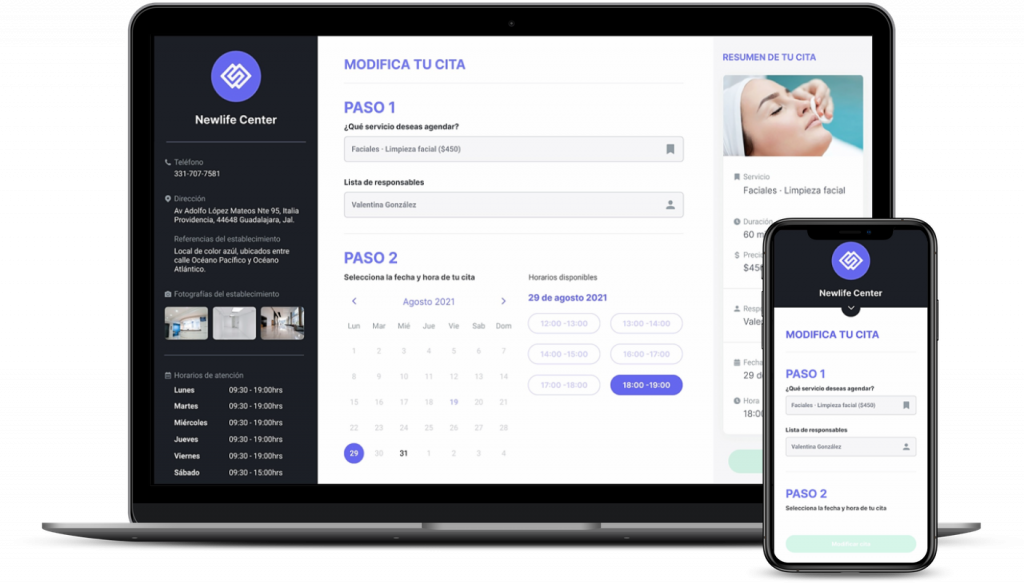 This feature allows for immediate and efficient communication of your business staff and is updated in real time in the appointment calendar for visibility of updated business appointments.
In the event that your client decides to cancel or change the date of their appointment, within your booking site, the member responsible for providing the service will also receive a notification informing them of the changes.
Learn more about Clear by scheduling a free demo.