Now you can answer your customers' most frequently asked questions, schedule appointments and send confirmation WhatsApps without you or your employees having to invest time.
Your customers will no longer have to wait to schedule an appointment at your business or receive answers to their most frequent questions.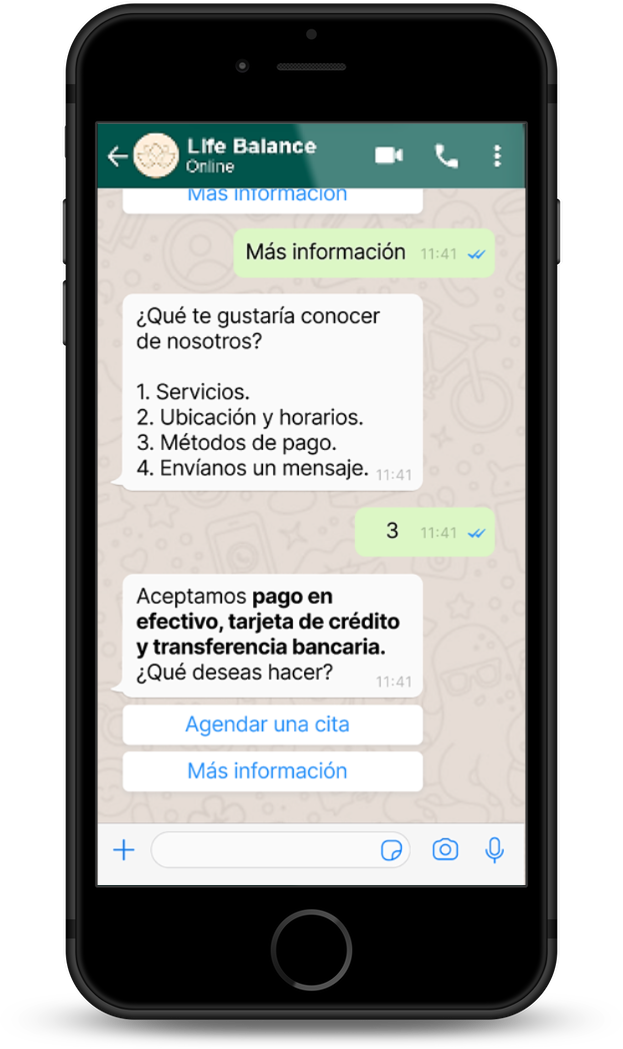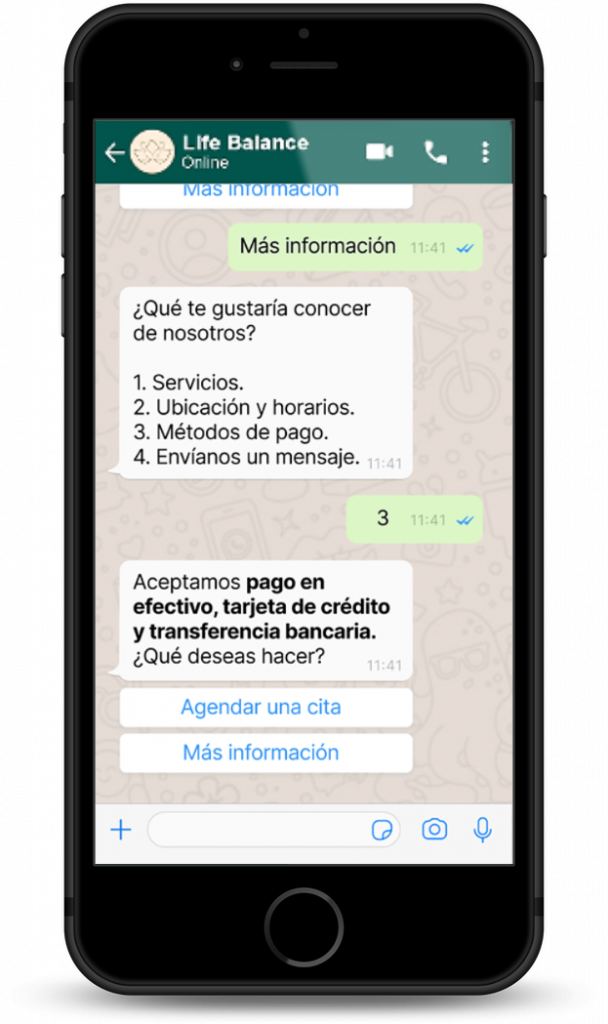 Clear's automated chatbot allows your customers to receive answers about:
Schedule an appointment at your business

Show the services you offer

Send the location of your premises

Publicize your hours of operation

To make known the accepted methods of payment
All from one number
Personalized WhatsApp with your business information.

Learn more about how Clear can help your business accelerate revenue.